Traralgon Cemetery Helped Plant a Forest Today
Date Posted:21 June 2017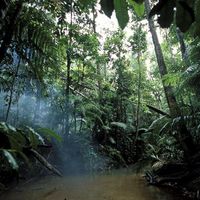 Traralgon Cemetery in Victoria helped plant a forest today by placing an order of urns from Wholesale Funeral Products Australia. We thank you for taking part in our initiative and in return are happy to promote your business.
Traralgon Cemetery
Traralgon Cemetery offers monumental graves, vaults, a monumental lawn and lawn graves (including a separate infant lawn area). The Trust has recently established a family mausolea.
Memorialisation of ashes is also available amongst the shrub and roses gardens
The old section of the cemetery can be accessed from the top end of the carpark. The new lawn sections, vaults and monumental lawn areas are best accessed by turning left just inside the main gate.
Attractive ornamental plantings along Island Drive in the older part of the cemetery include fine specimens of Lilly Pilly, Chinese Hawthorn, Chinese Windmill Palm, Irish Strawberry and Paul's Scarlet. Towards the western side of the cemetery, between lawn's 7 & 8, there are large specimens of English Oak while north of the crematorium gardens are some mature Scot's Pines. These plantings have been supplemented by extensive plantings of native trees, including Eucalyptus, Callistemon and Melaleuca species.
About the Trees for life Program
Wholesale Funeral Products Australia are happy to promote small business by cross promotion while aiding the regeneration of Australian forests.
Every order placed with us over the value of $100 will have a tree planted on behalf the customer. Many aspects of life and death, including funerals involve toxic emissions to be polluted into our environment. By planting a tree we can help reduce the Co2 emissions and create a healthier planet for our children.
We invite our customers to submit photos and a story about your business to be posted on the Wholesale Funeral Products Australia's Blog.