Matthews Jewellers Devonport Helped Plant a Forest Today
Date Posted:19 June 2017


Matthews Jewellers in Devonport helped plant a forest today by placing an order of urns from Wholesale Funeral Products Australia. We thank you for taking part in our initiative and in return are happy to promote your business.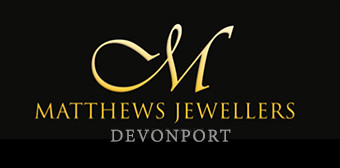 MATTHEWS JEWELLERS WAS ESTABLISHED IN TASMANIA IN 1872.
It has operated on this site, 21 Rooke Street , Devonport since the 1920's by the Matthews family until 2012, when Helen, Michelle and Mark took over Ownership.
Together Helen, Michelle and Mark maintain the prestigious name of Matthews Jewellers Devonport. They aim to promote excellent customer service to ensure that every customer is in love with their purchase and dedicate themselves to providing you with the finest quality jewellery. They have retained the wonderful staff, which gives a continuous link, but aim to go forward, modernise, incorporate new ideas and new vision to attract a younger demographic.
They are a member of the national buying group Showcase Jewellers and have access to the best stones and a wide range of designs to suit every style and budget.
They also stock an extensive range of international jewellery and watch brands such as Pandora, Seiko and Vostok-Europe.

About the Trees for life Program
Wholesale Funeral Products Australia are happy to promote small business by cross promotion while aiding the regeneration of Australian forests.
Every order placed with us over the value of $100 will have a tree planted on behalf the customer. Many aspects of life and death, including funerals involve toxic emissions to be polluted into our environment. By planting a tree we can help reduce the Co2 emissions and create a healthier planet for our children.
We invite our customers to submit photos and a story about your business to be posted on the Wholesale Funeral Products Australia's Blog.