Lonergan & Raven Funerals Helped Plant a Forest Today
Author: Tori Bailey Date Posted:3 February 2017


Lonergan & Raven Funerals in Victoria helped plant a forest today by placing an order of urns from Wholesale Funeral Products Australia. We thank you for taking part in our initiative and in return are happy to promote your business.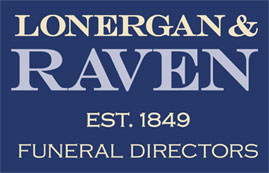 Lonergan & Raven - servicing all suburbs in Melbourne.
We make regular use of dozens of private chapel and venues all over Melbourne.
W.G.Raven's Funeral Service is the oldest independent Australian funeral company in Melbourne, and the last of the old family company's to maintain chapels in the inner suburbs
A Member of the National Funeral Directors Association (NFDA), Lonergan & Raven is nationally recognised for it's commitment to high quality and ethical practices.
So you can be certain that when you deal with the staff at Lonergan & Raven's, you will receive a very traditional commitment to provide the highest levels of personal service.
About the Trees for life Program
Wholesale Funeral Products Australia are happy to promote small business by cross promotion while aiding the regeneration of Australian forests.
Every order placed with us over the value of $100 will have a tree planted on behalf the customer. Many aspects of life and death, including funerals involve toxic emissions to be polluted into our environment. By planting a tree we can help reduce the Co2 emissions and create a healthier planet for our children.
We invite our customers to submit photos and a story about your business to be posted on the Wholesale Funeral Products Australia's Blog.