John Hossack Funeral Services Helped Plant a Forest Today
Author: Tori Bailey Date Posted:7 November 2016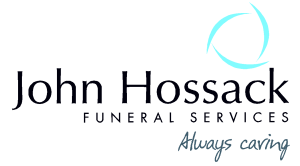 John Hossack Funeral Services helped plant a forest today by placing an order of urns from Wholesale Funeral Products Australia. We thank you for taking part in our initiative and in return are happy to promote your business.
John Hossack Funeral Services has been part of the Albury/Wodonga and district community for more than 75 years. Over the past seven years our company has expanded its Albury operations to include offices in Corryong, Beechworth and Myrtleford.
The company is owned by the Brindley Family of Walwa. Ross began working in the funeral industry more than 35 years ago. Born and bred in the local area, Ross has gathered around him a team of funeral service professionals unparalleled in the region. All share the dedication of Ross's personal commitment – together, they care about the work they do.
Our funeral directors have combined experience of over 115 years. Their support staff are knowledgeable, experienced and respectful. Their compassion, sensitivity and attention to detail are the key to providing a service that will exceed your expectations.
The ultimate quality service available, featuring spacious chapel and function room.

About the Trees for life Program
Wholesale Funeral Products Australia are happy to promote small business by cross promotion while aiding the regeneration of Australian forests.
Every order placed with us over the value of $100 will have a tree planted on behalf the customer. Many aspects of life and death, including funerals involve toxic emissions to be polluted into our environment. By planting a tree we can help reduce the Co2 emissions and create a healthier planet for our children.
We invite our customers to submit photos and a story about your business to be posted on the Wholesale Funeral Products Australia's Blog.