Handley and Anderson Funeral Directors Helped Plant a Forest Today
Date Posted:13 June 2017


Handley and Anderson Funeral Directors in Victoria helped plant a forest today by placing an order of urns from Wholesale Funeral Products Australia. We thank you for taking part in our initiative and in return are happy to promote your business.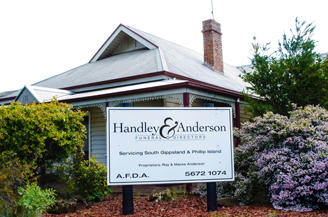 Welcome Handley & Anderson
The Family Owned Funeral Directors
The Handley name was established as an Australian business in the 1960's.
Today we continue in the tradition of Handley & Anderson Funeral Directors.
We have our main branch operating from Wonthaggi providing a dignified
and professional service for the districts of South Gippsland, Bass Coast and Phillip Island.
Our caring and valued staff offer to the bereaved compassion in their time of need
helping to provide a lasting memorable tribute for the families left behind.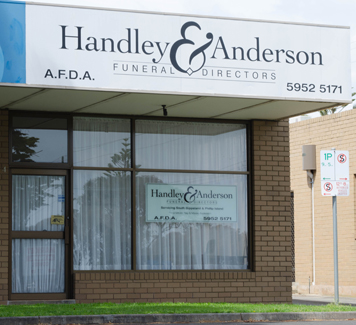 About the Trees for life Program
Wholesale Funeral Products Australia are happy to promote small business by cross promotion while aiding the regeneration of Australian forests.
Every order placed with us over the value of $100 will have a tree planted on behalf the customer. Many aspects of life and death, including funerals involve toxic emissions to be polluted into our environment. By planting a tree we can help reduce the Co2 emissions and create a healthier planet for our children.
We invite our customers to submit photos and a story about your business to be posted on the Wholesale Funeral Products Australia's Blog.