Geelong Cemeteries Trust Helped Plant a Forest Today
Date Posted:14 June 2017


Geelong Cemeteries Trust in Victoria helped plant a forest today by placing an order of urns from Wholesale Funeral Products Australia. We thank you for taking part in our initiative and in return are happy to promote your business.

The Geelong Cemeteries Trust is proud to announce they are a Winner of the 2016 Premier's Sustainability Award for the category of Environmental Protection for the Moonah Memorial Walk Project at the Queenscliff Cemetery.
We would like to take this opportunity to express our appreciation to all involved and to those who contributed to this fantastic project. The project has been a tremendous success story and could not have been achieved without the support from the Trust, management, staff and the local community.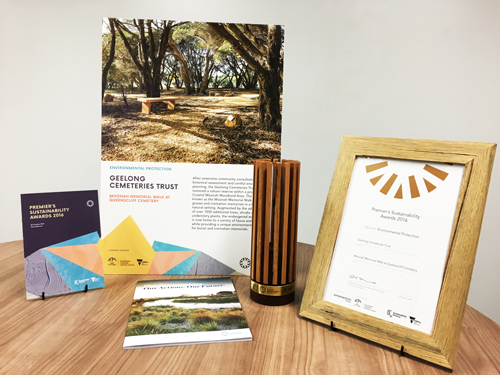 Geelong Cemeteries Trust Is A Not For Profit Incorporated Trust, Which Operates Under The Provisions Of The "Cemeteries And Crematoria Act 2003" Of Victoria
The Geelong Cemeteries Trust was formed in December 1984 following the amalgamation of the Eastern and Western Cemetery Trusts and the Highton/Barrabool Hills Cemetery Trust.
Three Trustees, as they were known then, were nominated by each of the two larger Trusts - Eastern and Western Cemetery Trusts - and two Trustees were nominated from the Barrabool Hills Trust to make up the new Geelong Cemeteries Trust.
And so, the Geelong Cemeteries Trust was formed by government gazettal on 1 January 1985.
Since then the Trust has taken on a number of additional Cemeteries and built a Crematorium to service the region and now administers nineteen sites throughout Geelong, Bellarine, Queenscliff, Surf Coast and the Colac Otway area.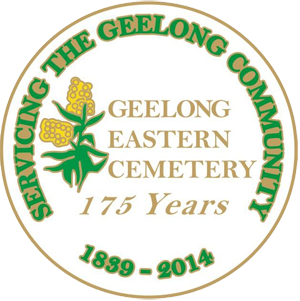 About the Trees for life Program
Wholesale Funeral Products Australia are happy to promote small business by cross promotion while aiding the regeneration of Australian forests.
Every order placed with us over the value of $100 will have a tree planted on behalf the customer. Many aspects of life and death, including funerals involve toxic emissions to be polluted into our environment. By planting a tree we can help reduce the Co2 emissions and create a healthier planet for our children.
We invite our customers to submit photos and a story about your business to be posted on the Wholesale Funeral Products Australia's Blog.